Convenient & Affordable Wheel Bearing Replacement Perth
Book A Mechanic You Can Trust Today
We can diagnose, supply and fit a new alternator from the comfort of your home or workplace making the process much more convenient and efficient. If you're in need of a new alternator, or you suspect you have a failed alternator, call us today to book in for a diagnostic and replacement.
We go the extra mile to ensure you're happy and offer the best possible combination of price and convenience. You won't find a mechanic that cares about you more than us.
Wheel Bearing Replacement - What You Need To Know
A wheel bearing is an important component of a wheel assembly because it connects the wheel to the axle. It reduces wheel friction, allowing the wheel to rotate smoothly. Wheel bearings are critical components because they help keep the wheels firmly attached to the vehicle and tracking in the correct direction. If a wheel bearing becomes worn, not only is there the risk of the bearing completely failing leading to the wheel locking up but the wheel itself may also wander due to the free movement within the bearing. This is a dangerous situation and must be avoided.
The following are symptoms of a bad wheel bearing:
A rumbling/grinding noise from one side of the vehicle that increases with acceleration or as the vehicle turns around the corner and the weight shifts.
Vibrations through the steering wheel or the rest of the vehicle, which may be more pronounced as you turn a corner
Prominent noises which increase with road speed, or may be present at a certain road speed
The cost of replacing a wheel bearing varies depending on the type and configuration of the vehicle. Generally speaking, a single wheel bearing replacement will cost between $500-$1000 for most modern wheels. Wheel bearings must be checked at every service, and if you notice any symptoms while driving your car, report them to the mechanic when you take it in for service.
The first step in replacing your wheel bearing is an accurate diagnosis. This will involve test driving the vehicle, raising the vehicle and checking each wheel for free play individually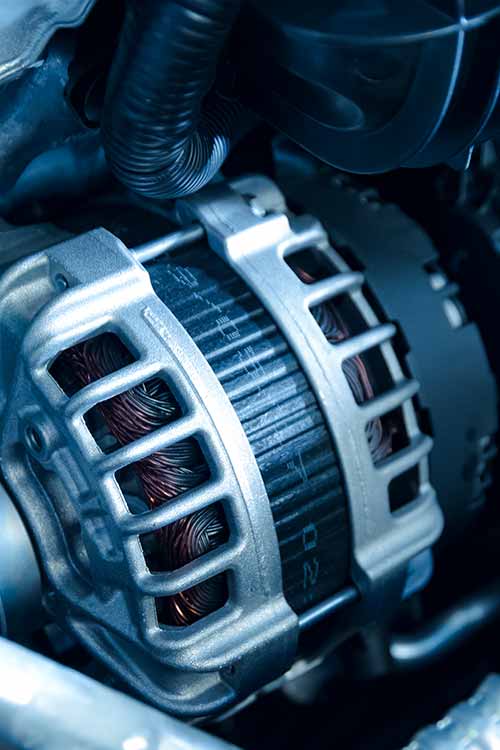 The last thing you want is for your wheel bearing to fail and compromise your safety, so if you have any of the symptoms listed above or suspect you have a failing wheel bearing call us today for a friendly chat and get your car booked in for a diagnostic & replacement. If you have taken the time to read this guide up to this point it's clear that you take care of your car diligently. Whether you need a car service, mechanical repairs, diagnostics or an inspection for your vehicle, contact us at CB Auto Service today. We're a local Perth mobile mechanic and we're here to help you!
We're always happy to have a chat with you about what you're looking for, so call us anytime for a friendly no obligation chat. If you'd prefer to send us an email fill in the form below and we'll get back to you.