Hassle-Free, Convenient & Affordable Timing Belt Replacement
Book A Mechanic You Can Trust Today
We can diagnose, supply and fit a new timing belt from the comfort of your home or workplace making the process much more convenient and efficient. If you're in need of a new timing belt call us today to book in for a diagnostic and replacement.
We go the extra mile to ensure you're happy and offer the best possible combination of price and convenience. You won't find a mechanic that cares about you more than us.
Timing Belt Replacement - What You Need To Know
What is a Timing Belt, and how does it work?
Within an engine, there are some major components which need to work in synchronization so that the engine can burn fuel and produce power to move the car. Like the conductor in an orchestra, this is the function of the timing belt. Timing belts are toothed drive belts used to synchronize the motion of an engine's crankshaft and camshaft. Within an engine, there is a crankshaft that is connected to pistons. Similar to a bicycle when you push your feet up and down to turn the rear wheel, so do pistons move up and down to turn the crankshaft. Above the pistons are valves that open and close like doors to allow the air and fuel into the engine to be burned and exhaust back out. These valves are operated by the camshaft. Burning fuel is what drives the pistons down. All of this is happening many times each second the engine is running, so if this sequence of events wasn't in perfect time then there would be major engine damage as components would crash into each other and destroy the engine. This would be extremely expensive to repair!
When Should You Replace Your Timing Belt?
When should you replace your timing belt? A timing belt must be replaced at an interval specified by the vehicle manufacturer. Whilst some things in a vehicle can be replaced on a more subjective basis, due to the importance of the timing belt and the fact its condition cannot be easily determined with a visual inspection no chances are taken. Generally speaking, this is approximately every 100,000km to 150,000km or every 10 years regardless of distance. In either case, having a qualified mechanic perform the timing belt replacement is essential as incorrect installation can lead to catastrophic engine damage.
How much does a Timing Belt cost?
A timing belt can generally cost anywhere from \$500 to \$1500, even more for some SUV, 4WD and luxury / exotic vehicles. The best way to figure out if you need a timing belt is to have your car serviced by a mechanic and cross check against the maintenance history of the vehicle.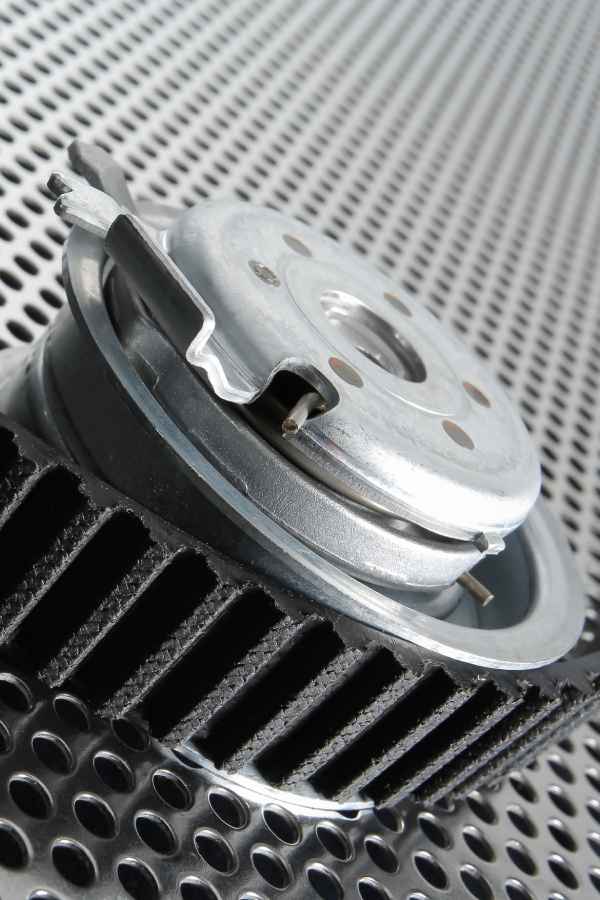 The last thing you want is for your timing to fail and leave you stranded with a costly repair bill, so if you need a new timing belt or are unsure if you do call us today for a friendly chat and get your car booked in for a diagnostic & replacement.
We're always happy to have a chat with you about what you're looking for, so call us anytime for a friendly no obligation chat. If you'd prefer to send us an email fill in the form below and we'll get back to you.
Serving Fremantle & Surrounding Suburbs
Alfred Cove, Applecross, Ardross, Attadale, Bateman, Beaconsfield, Bibra Lake, Bicton, Booragoon, Brentwood, Bull Creek, Cogee, Coolbellup, Cottesloe, East Fremantle, Fremantle, Hamilton Hill, Hilton, Kardinya, Leeming, Melville, Mosman Park, Mount Pleasant, Murdoch, Myaree, North Fremantle, North Lake, O'Connor, Palmyra, Peppermint Grove, Samson, South Fremantle, Spearwood, White Gum Valley, Willagee, Winthrop, Yangebup